Dried mango slice is a kind of fruit dried with high added value. In Thailand, Philippines and Vietnam, mango production is high. Dried mango is a local snack. The use of heat pump mango dryer to dry mango has been very common in Southeast Asia, such as Vietnam, Cambodia and other countries. Mango dried by heat pump dryer has full color and sweet taste. This article shares the drying process of mango and the use of mango slice dryer, hoping to help those who need it.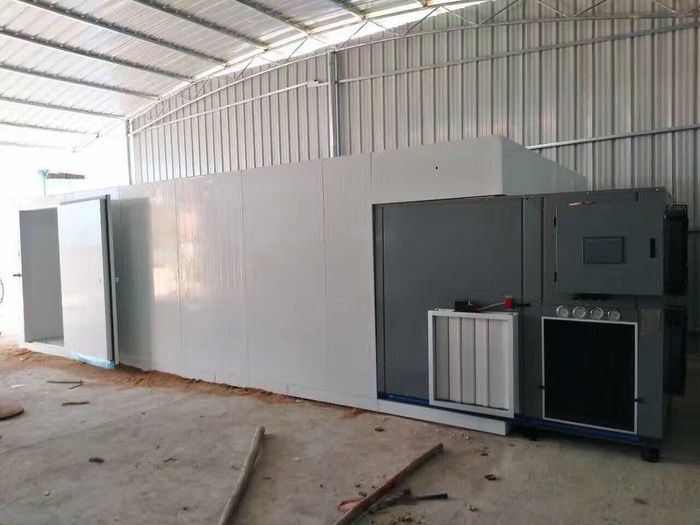 Mango processing and drying process steps:
Step 1: Use mature and high quality fresh mango, requiring good color, appropriate maturity to better output.

Step 2: Peeling and slicing. About 50% of the causal peel and nucleus are available, and only half of the fruit body is available. In order to increase the yield, better peeler should be selected to reduce wastage.
Step 3: Hardening treatment. Mango slices need to be hardened to improve the moulding effect. Calcium chloride is the best hardener. Some sucrose or starch syrup can also be added, and a small amount of hardener can be added. Mango slices can be soaked in syrup for 1-2 days to harden and absorb sugar. Vacuum sugar permeation equipment can also be considered.

Step 4: Drying. Mango drier was used to dry fruit slices. Mango slices were taken out of the sugar solution and dried at 50-60 Celsius C to reduce the water content by 16%. Mango dryer based on air source heat pump dryer technology can be considered. In the drying process of mango, different temperatures are needed to bake at each stage, which requires high temperature and humidity. In the early drying stage, high temperature drying is needed to quickly remove most moisture. The heat pump dryer adopts intelligent control system, which can accurately detect temperature and humidity values, and can set different values at the same time. Parameter data (function mode, temperature parameter, humidity parameter, etc.)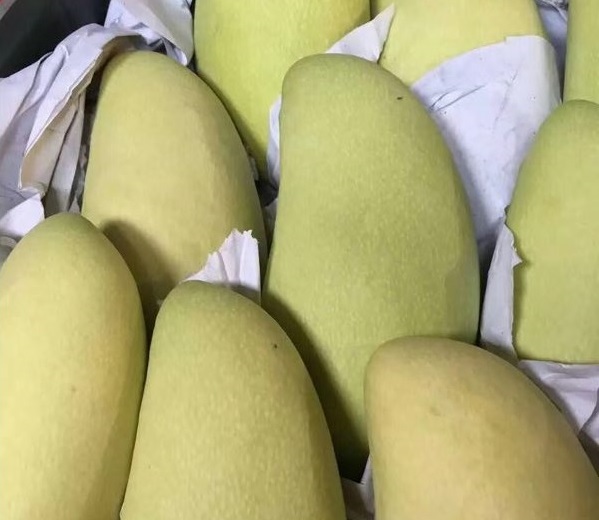 When drying the mango slice, it is necessary to use white plastic tray to load mango slices, so as to prevent dried mango from sticking to the tray after drying. The quantity of drying determines the size of the barn and the number of material racks. At this time, the hot air circulation of the drying chamber must be even distributed. According to the arrangement of mango slices, the reasonable design of the air circulation structure of the drying chamber can make every corner of the drying chamber have hot air circulation, so that the drying quality can be unified.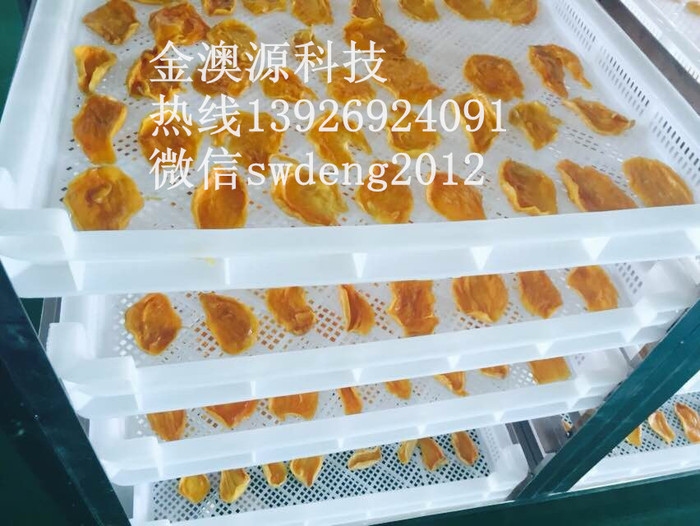 Mango slice drying project case in Vinetnam sharing:
two 12HP drying system with drying chamber 4meter width*11meter length, each batch can handle 2.5 tons of fresh mango slices, take 30 hours to complete a batch of drying. Check the final dried mango slice, the water content is appropriate, mango dry color is good, taste good, soft and hard moderate.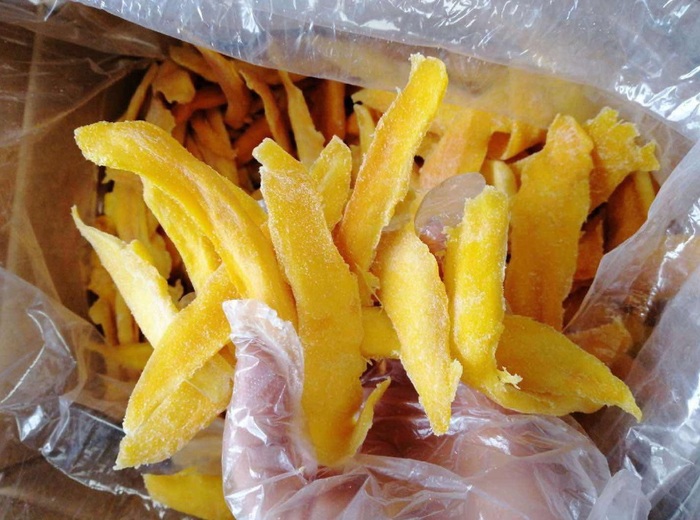 Step 5: Return soft. When the moisture content of dried mango reaches the requirement of drying, it is generally about 15%-18%. The product can be packaged in an airtight container and softened for 2-3 hours, so that the moisture content of each part is balanced and the taste feeling is soft.